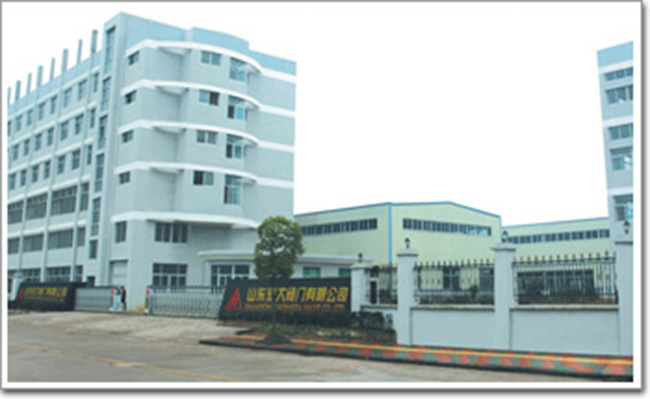 Shandong Hongda Valve Co., Ltd. is located in Ningyang High-tech Development Zone, 30 kilometers from Beijing-Fuzhou Expressway and 32 kilometers from Beijing-Shanghai Railway. It is an ideal industrial park. Founded in 1996, the company covers an area of 30,000 square meters. According to the development needs of enterprises, a large number of high-tech talents have been introduced and trained. Our company has continuously introduced sophisticated mechanical processing equipment and testing means. All valve parts are processed by CNC numerical control machine tools. The material of the parts is analyzed by FSQ spectrometer. The experiment is carried out on the product life test bench, so that the qualified rate of the products is high. The company has passed the ISO 9001 international quality system certification, thus better guaranteeing the use quality of products and improving the quality assurance system. The company is a technological enterprise with strong technical force.
The company is a manufacturer of stainless steel, forged steel and cast steel valves. Over the years, the company has manufactured and produced more than a dozen types of valves of more than 100 specifications, such as high and medium pressure globe valves, gate valves, ball valves, throttle valves, safety valves, butterfly valves, pressure relief valves, various pneumatic control valves, high energy-saving traps, check valves and so on. The above products are widely used in chemical industry, fertilizer, pesticide, rubber, thermoelectricity, wine making, paper making and other industries. At the same time, the company produces flange, butt welding flange, gibbet, stamping elbow, small and medium-sized three-way, four-way and other products. The company produces products of various materials, such as 1Cr18Ni9Ti, 0Cr18Ni9, 1Cr18Ni12M02Ti, 20 # steel and other products, which sell well all over the country. The above products have been proven by customers for many years that their quality meets the international standards and ministerial standards, and enjoy a high reputation. It has won the title of "Star Enterprise" and "Advanced Enterprise" in Shanghai. It has been awarded the title of "Unit of Respecting Contract and Keeping Credit" for many years in succession.
The company carries out the management idea of quality first and service first, gives full play to the advantages of the company's personnel and equipment, speeds up the pace of integration with international quality, strives for development by relying on science and technology, survives by relying on quality, improves management for benefit, strives to promote sales, and wholeheartedly provides users with high-quality valve fittings and product tracking services.